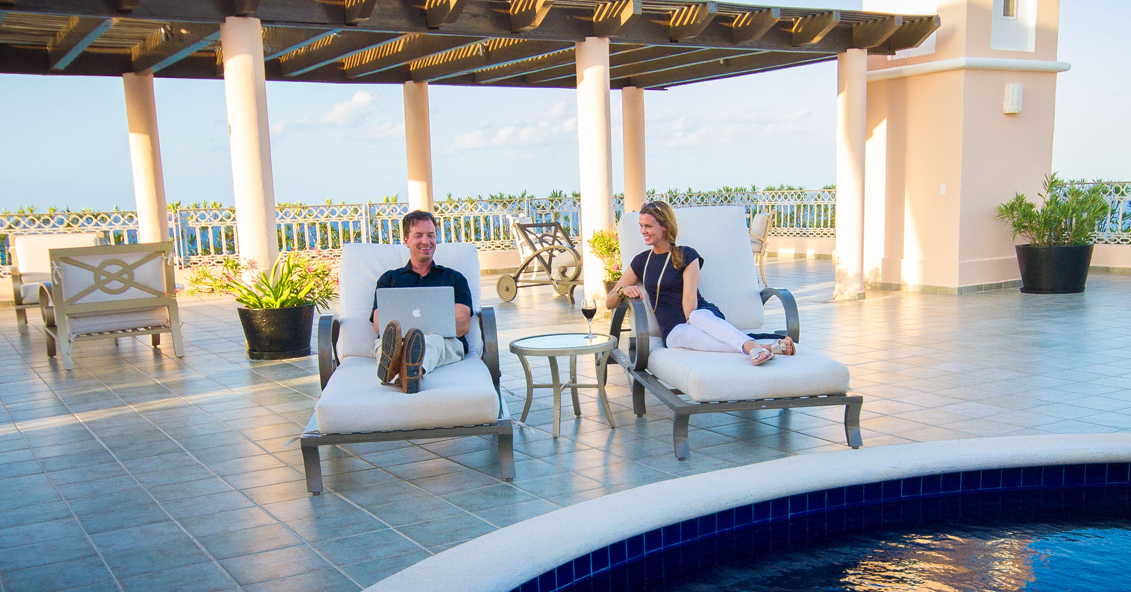 John and Kathleen are husband and wife with a family of three young children living in the northeast of the United States.
As young entrepreneurs they started their online journey a few years ago and have found their passion in empowering others to take control of their lives by following in their footsteps.
By using their knowledge, secrets and strategies they've learned from their 7 & 8 figure mentors, they are touching the lives of people just like you and helping them achieve their financial goals and dreams.
Are you interested in creating a sustainable 6 figure online business?
Would you like to connect, capture and convert high paying clients that will pay you $1k, $3k, $5k  and beyond for your products, services and even affiliate recommendations?
Are you sick & tired of not getting paid what you deserve, desire and dream about?
Do you want to position yourself as the Instant Expert in your industry so you can attract dream clients and build a loyal list of subscribers?
AT LAST! You're In The Absolute Right Place.
If the answer is YES – Then John & Kathleen Collins can help you create big money and a bigger impact.
It all started a few years back when John took action and had invested in himself by joining a mastermind of already successful 7 & 8 figure earners… John knew that if he wanted to achieve financial freedom, that he needed mentors who were already achieving the financial results he was looking for.  Shortly thereafter, John found himself on a yacht off the coast of Spain with a number of these "Internet Millionaires" living the lives of their dreams and traveling the world.
As John got to know some of the other people sailing on the yacht around the Mediterranean, he met one chap, who mentioned that he was seeing massive results with a specific system…
John investigated further, & inquired with some of his colleagues from around the world who were also using the power of the internet to craft a lifestyle of their dreams…..and He soon found out that many of the successful entrepreneurs he knew…… ALL …..were using this system behind the scenes.
In fact….one of them happens to be a young multi- millionaire by the name of Shaqir ( guy on the right side of me in the picture below ).
Shaq and John had actually met a few years earlier, at another related industry event and ….John could tell at the time that this was a guy who was driven to succeed.
When John realized that Shaq was also using this SAME SYSTEM, even though he had already made 7 figures previously with another company!…
John said to himself,… "That's it, I have got to stop chasing all of these random opportunities and jump onto something that is proven, that people are having real results with… "
What Kathleen and John like about this system and the reason why it's affiliates are having so much success is because it has a simple 21 step process for you to follow, it is entirely laid out for you, step by step AND you aren't going through the process by yourself ….you have an experienced coach, guiding you and helping you along the way with your success.
Once we understood the power of working with a coach and really understood what this system had to offer affiliates …We wanted to make sure that the company was something we'd be proud to represent.
We quickly learned that there's something different about this system and the company behind it ….. The caliber of people , (the support,  the coaches and even the other affiliates) you can tell that there is something different going on here… it feels really good to know that we are now a part of something that is proven and successful, and we can look back to all of those years while we were struggling online and know that it was worth it….. we've now surrounded ourselves with like minded, experienced, seasoned colleagues of mine from all over the world who are not only achieving their financial goals and dreams but they are also affecting the lives of all the people around them….and actually making a difference in the world….. ( that's where I want to be… see my excitement below! ).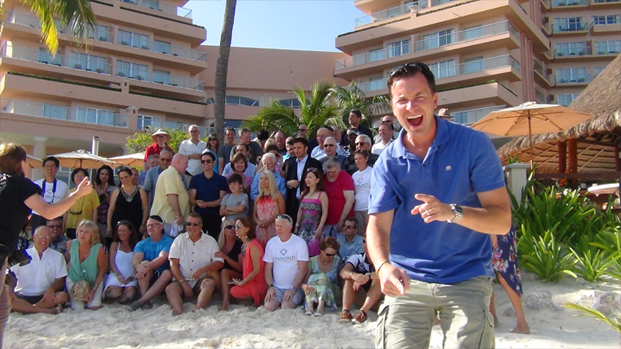 One of the things I love about what I do, is that I love watching up and coming entrepreneurs, as they discover that this is a system they can follow, master and apply in their business… or even better is assisting people who are just starting to explore opportunities outside of their 9-5 job, and instead of them becoming overwhelmed, lost and frustrated ( as I was ….) I get to be that helping hand to guide them in the right direction ….. I get to be a part of that transformation… and that is just as rewarding as the income I am making with this system.
I get more excited about seeing a new affiliate I am working with achieve results and success in their business, then seeing commission notifications in my inbox…..It gives me a lot of personal satisfaction and pride in who I work with to be a part of this business…
Right now I want to give the same opportunity to you…… here's my special invitation for you…
If you are at a place in your life where you are looking to supplement your income or even break free from the 9 to 5 treadmill rat race you thought you could never escape from……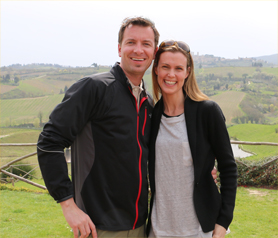 Come Join us, it's an amazing feeling to be a part of the process as people break free from the financial constraints they've come to accept as " normal everyday life"…. And then seeing them finally living a life of financial freedom and one that they are truly passionate about living Everyday of the rest of their life. … Join us!
Get started building your business online today!
Subscribe Today To John & Kathleen's Newsletter
Subscribe today and get the weekly insights and tips for making $ online. 
Learn what's working and what's not. 
Get tips on marketing strategies and more! 
We value your privacy and would never spam you